why i'm launching devils & fools
when i bought my very first tarot deck in the summer of 2016, it was about all i could do to remember a few keywords for each card. the archetypes were confusing to me, the pips seemed strange and disjointed, and the court cards felt so baffling that i was tempted to remove them from my deck entirely. everything about the tarot felt like a mystery, and i wasn't sure that i would ever be able to untangle it all.
now, in the spring of 2020, i've learned to fully embrace the mystery of tarot, to see the unknown as part of the magic. and it's been through a daily practice of drawing cards and writing about them that i've found myself within these archetypes, learned to navigate the pips and court cards with ease, and pushed myself to keep learning about tarot every single day. for me, tarot and writing have always been inextricably linked, and i hope that never changes.
in addition to sharing daily card studies and weekly community readings on instagram, publishing original spreads and personal readings on my website, writing tarotscopes and essays for autostraddle, and putting together two tarot e-books for beginners, i launched a patreon last year. the intention was to gather financial support for all of the free writing and resources that i offer - and the writing and community that slowly developed on that platform was beautiful, constantly inspiring me to keep pushing. but between the struggles to navigate the clunky interface, and the new challenges presented by nyc's necessary shelter-in-place restrictions due to COVID-19, i've come to realize that it's time for a change.
devils & fools is a place for longform tarot writing, for digging into the major and minor arcana more intensely, and for connecting tarot with the cycles and shifts of the moon. it's with this newsletter that i'll share the tarot-centric ideas and reflections that are on my mind, as well as offering exclusive writing, card explorations, and tarot spreads that you won't be able to find anywhere else.
my hope is that this also becomes a space for connection and community, where tarot readers and writers can connect through conversations, questions, and the sharing of resources. i'll host some discussion threads on what cards you're working with, how you're celebrating moon phases and pagan holidays, what resources you're enjoying, and give you space to ask about whatever tarot-related topics are on your mind.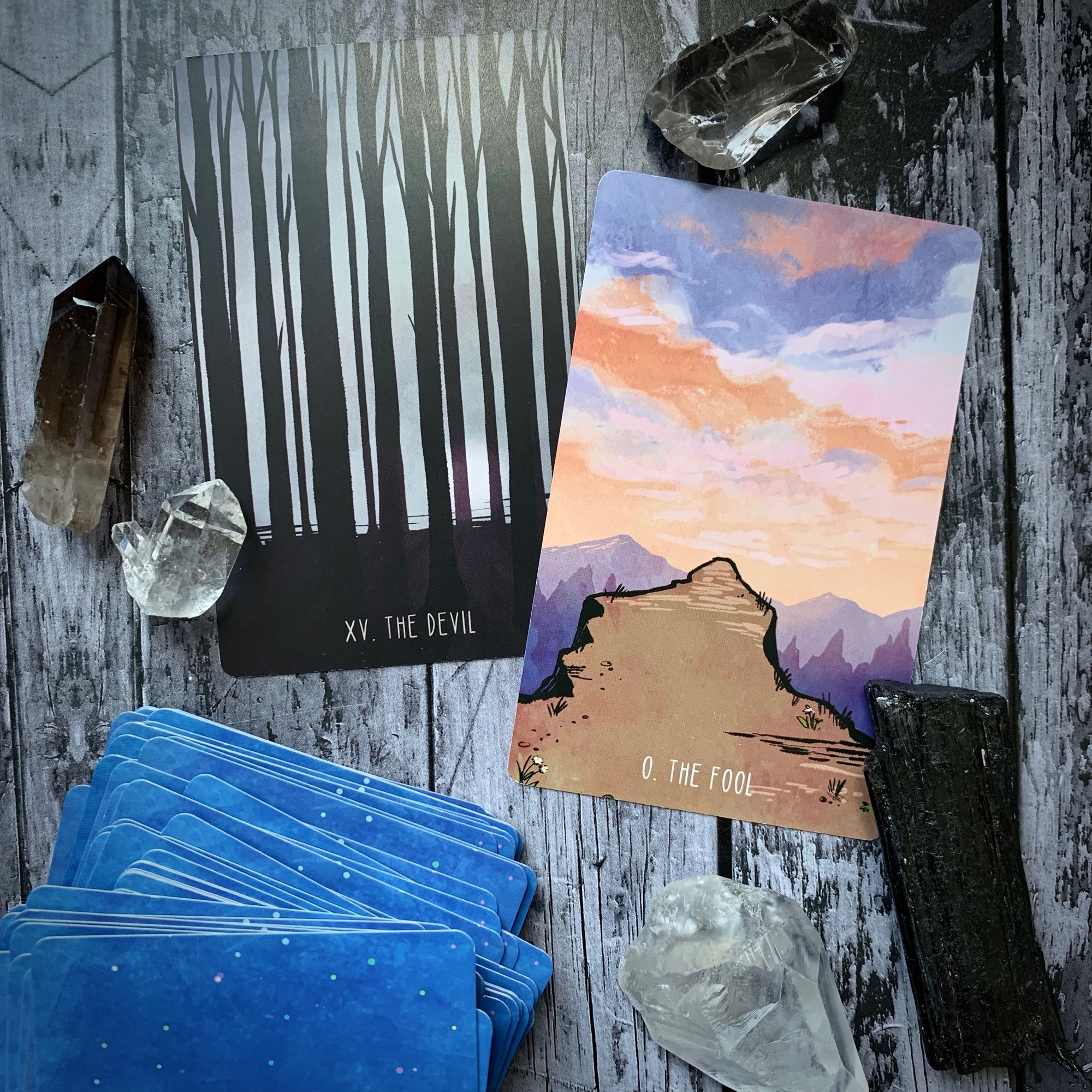 devils & fools will be formally launching on june 1st, 2020 - but to give you a peek at what this newsletter will offer, i'll be sharing a few posts throughout the month of may that are free for all to access. once we move into june, most new posts will be only available to paid subscribers, but i'll offer at least one post per month for free readers, and discussion threads will always be open to all. i'll be sharing 4-6 posts per month, will full access for $5/month or $50/year, and all existing patrons will receive the first month of posts free.
thank you for your kindness, your enthusiasm, your flexibility, and your trust in me. i'm incredibly excited for this new adventure, and hope that you are too.
-meg // @3am.tarot