from the chariot to strength
hello, friends. it's been an extremely busy month for me as i've been editing a special folio on spaces & places at autostraddle, putting together a tarot class that i hope to launch in the fall, and preparing a huge announcement that i can't wait to share with you. big things are in the works, which means i've been a little more quiet on social media lately — but i'll be able to let you in on all the secrets very soon.
in the meantime, today marks the sun's movement from watery, sensitive, guarded cancer season into brilliant, crackling, independent leo season. i'm helping care for a very sick cat right now so in lieu of a newsletter, i invite you to check out my latest round of tarotscopes for this season on autostraddle, to purchase a custom reading or study guide from my website, and to read my thoughts on this transition from last year. and if leo season has you reevaluating your space, don't miss spaces & places — i'm really proud of this collection of essays, guides, and team pieces, and hope it helps you you find some amazing ways to make your space your own.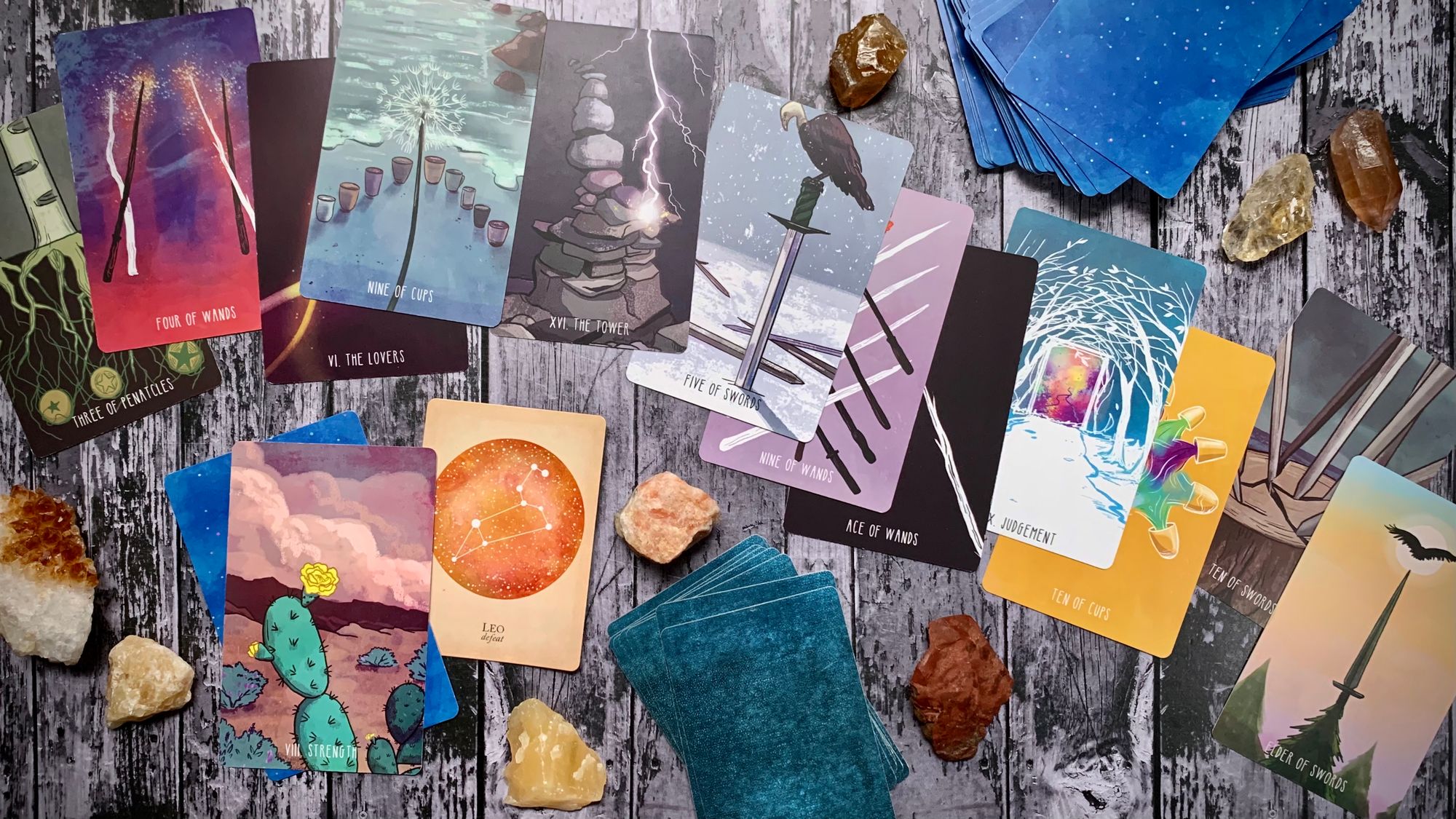 i'll have a brand new tarot spread up on instagram tomorrow, and if you're looking for more on the full moon in aquarius, make sure you're following one of my favorite witches, gabriela herstik (her new and full moon ritual guides are amazing), and the brilliant jeanna kadlec's astrology for writers newsletter.
wishing you a glorious leo season, a magical full moon in aquarius, and a beautiful rest of the month. see you in august!
images from this post feature cards from the spacious tarot and the compendium of constellations.