everyday fools begins tomorrow!
hello, friends! this is just a quick note to remind you that my brand new email course, everyday fools, starts tomorrow! signing up now will get you the intro email right away, and you'll be all set to join us for the first lesson on february 1.
not sure if everyday fools is right for you? grab your cards - i've got a tarot spread that you can use to connect with the fool, and to see what kinds of lessons this archetype may have for you.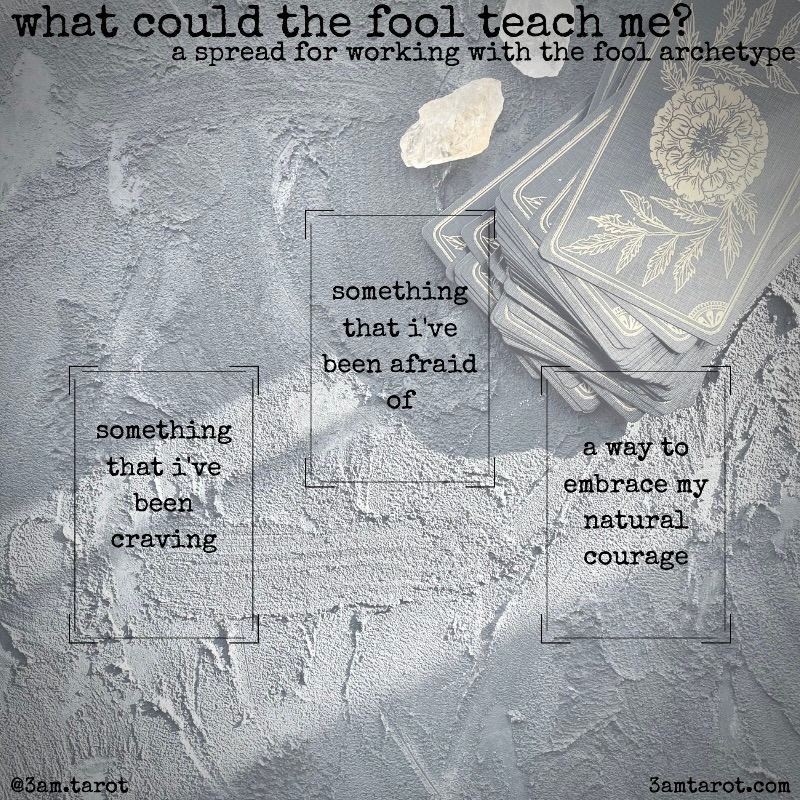 card one: something that i've been craving. what have you been longing for, thinking about, even obsessing over? what is a need or desire that's been bubbling up within you? what do you want?
card two: something that i've been afraid of. what has been holding you back, tripping you up, throwing you off? where has fear been calling the shots?
card three: a way to embrace my natural courage. what makes you feel strong, brave, capable? how can you tap into the power that already lives within you?
---
the fool can teach us so many things, and this course is designed to ignite your imagination, feed the flames of your desire, and help you understand what ambitions or dreams you may be harboring. but this isn't just about acknowledging something that you want or need to pursue. everyday fools can also support you in incorporating curiosity, wonder, and anticipation into your daily life. this is all about finding the magic in your regular activities, about discovering new facets of the fool throughout your world.
what could the fool teach you, show you, invite you into? how could working with the fool open up new doors in your life?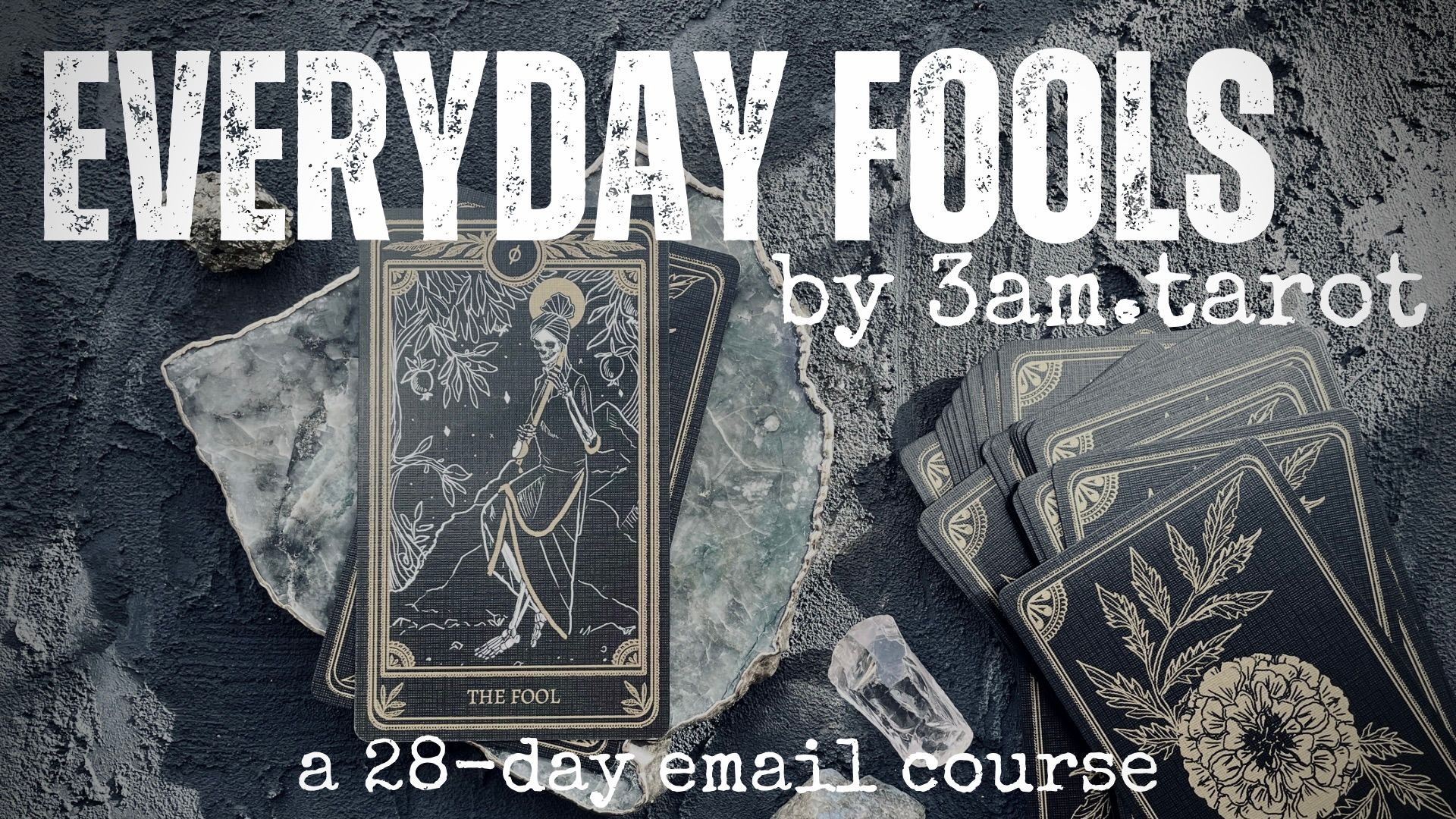 i hope you'll join us for this course, and thank you for being here. i'll be back tomorrow with an essay on curiosity & creativity!