free introductory session on tarot & numerology
hello, friends! if you've been reading my tarot work for awhile, you've likely noticed that i frequently reference numerology in my interpretations. there are so many different ways to work with the cards, but for me, integrating basic pythagorean numerology has helped me make so many new connections, and has deepened my understanding of the archetypes in a profound and powerful way.
numerology is the language of sacred numbers, a way to recognize the energetic intention and power of each digit. by paying attention to the numbers of tarot, and by digging more deeply into the connections between the numerical aspects of these cards, we can find so many new groupings to explore, and can recognize connections and relationships between the cards that offer beautiful new insights.
want to learn more? i'm offering a completely free introductory session to tarot and numerology, which you can attend live on april 9th, 2022, at 1pm EST.
this hour-long session will feature a quick introduction to both tarot and numerology, explain why they work so well together, and will look at keywords for the numbers and major arcana archetypes that they correspond to. i'll be hosting a q&a for live attendees after the session, and will be also hosting some AMAs via my instagram stories throughout the next few weeks.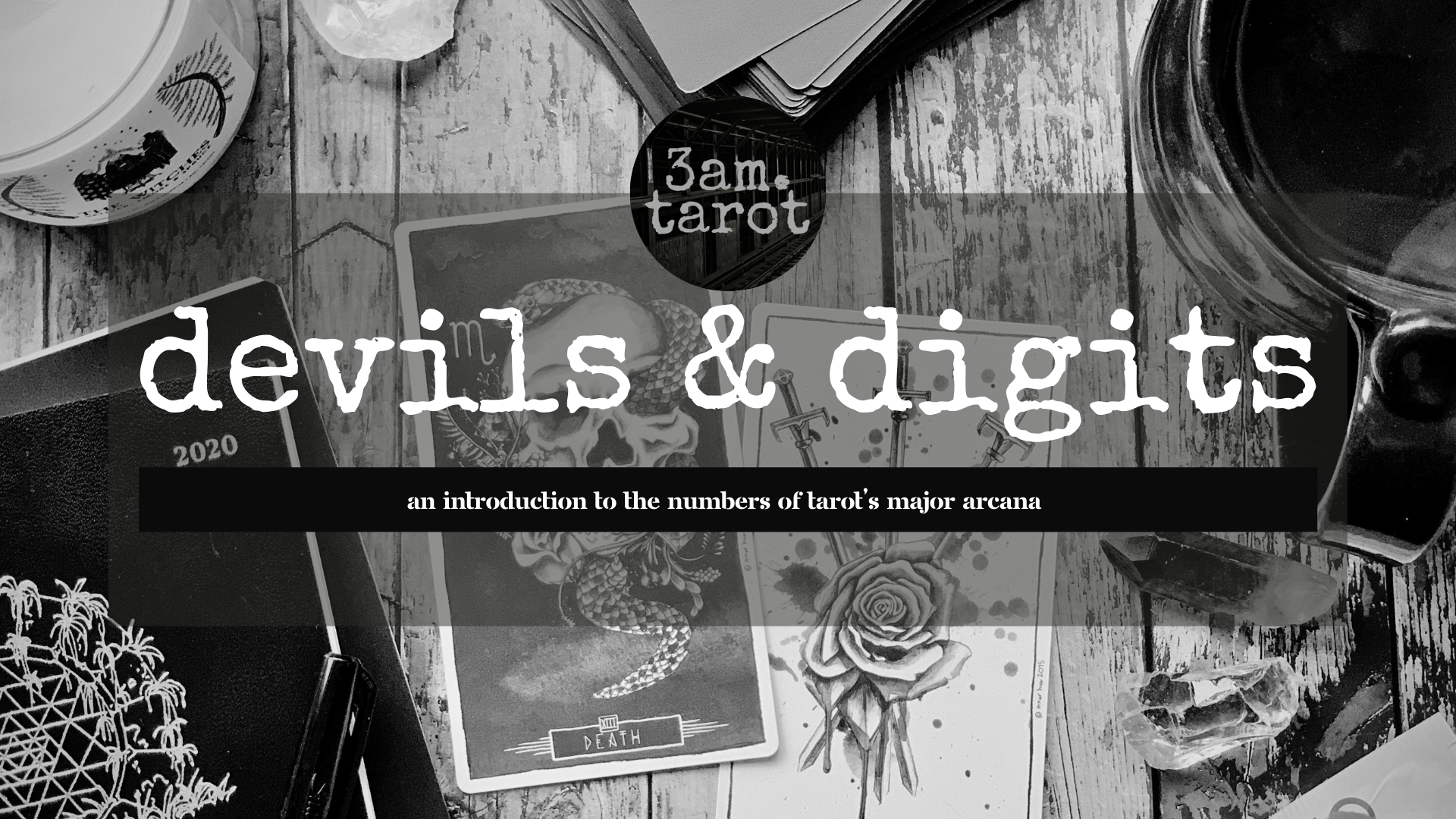 i'm so excited to share everything that i've put together, and i hope you can join me!
if you can't make the session live, or have to duck out early, make sure you check out the courses page on my website, where i'll be posting the video replay afterwards.
see you there!