devils & fools 2024 updates & a birthday sale!
hello, friends!
with my first book coming out earlier this year, a necessary move into a new apartment, and an expansion of the courses and services i'm offering (with many more on the way for 2024), my life looks very different than it did when i initially launched this newsletter here on ghost. and as today is my birthday, and i'm deep in reflection mode, the time has come to restructure this newsletter a bit to align more closely with my ongoing work and future goals.
so much of my writing over the last four to five years has been focused on the astrological correspondences created by the order of the golden dawn. and while these are widely accepted associations, and i have found plenty to say over the years, i am eager to shift my attention in a new direction, and to explore the tarot through some different lenses.
with that in mind, the overarching principle for the updates is this: i will be moving away from writing about sun and moon astrological transits through the lens of golden dawn tarot correspondences in 2024. instead, i will instead be focusing on explorations of cards themselves, particularly the ways that tarot intersects with elements, numerology, and creativity. this is not only a reflection of my existing tarot practice, but is also a way to make space for new discoveries, connections, and writings, and i can't wait to get started.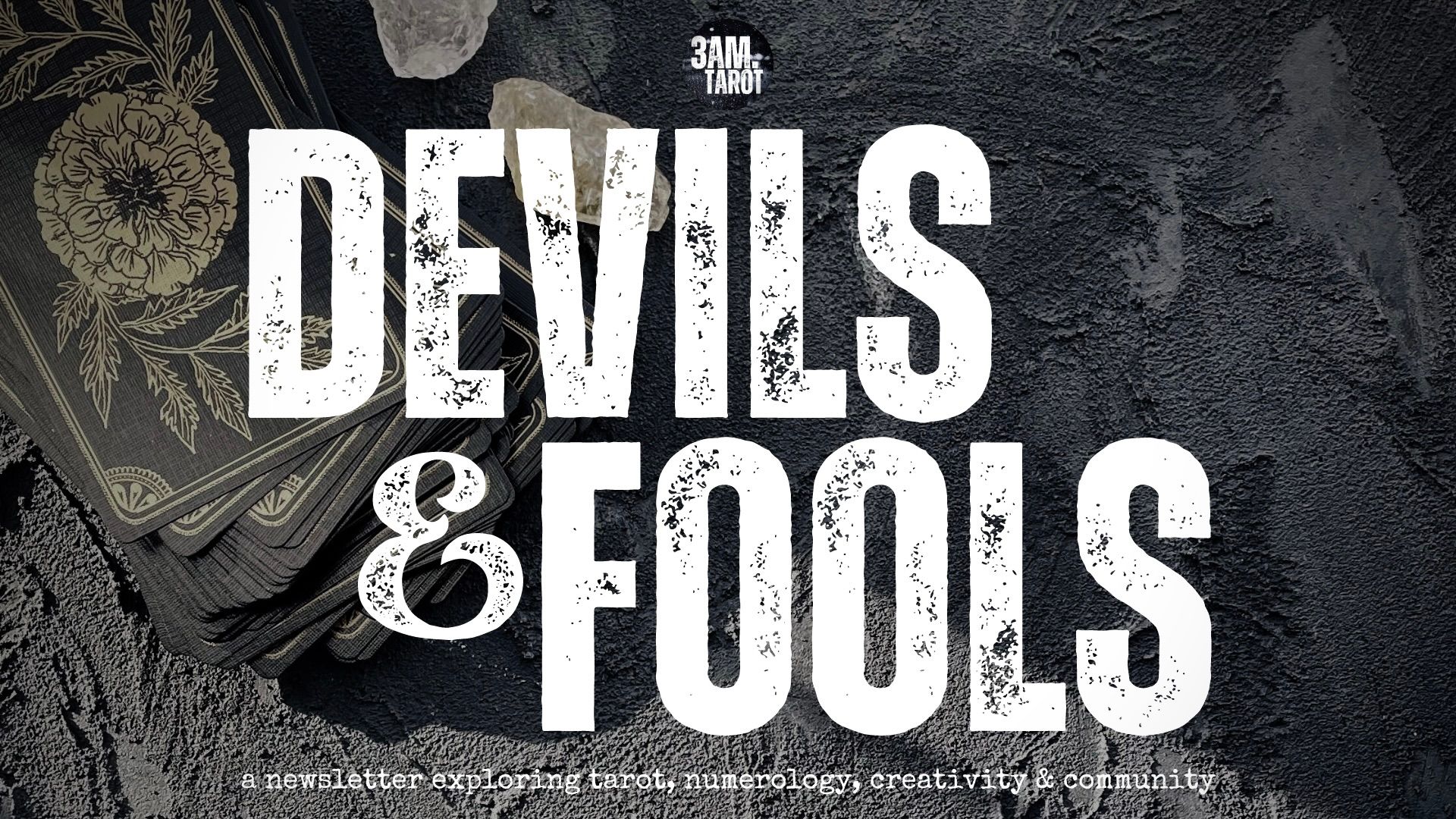 i've done my best to keep as much the same as possible, but the biggest change will be to the silver tier. these changes will not go into effect until january of 2024, to give folks plenty of time to adjust subscriptions and ask questions. i will send another reminder about this information in december, but here's the tl;dr:
all free subscribers will continue to receive monthly writings focusing on a specific tarot card, as well as occasional updates on readings, courses, and other 3am.tarot happenings. while for the last two years i have focused on longer essays for each of the major arcana archetypes, as we move into the minors i will be sending out several smaller pieces throughout the month instead, making space for multiple lenses, resources, and ideas, as well as more casual missives.
bronze subscribers will still receive an exclusive tarot spread based on our card for each month — in other words, this tier is not changing.
the silver tier will be shifting from new and full moon tarot spreads to something new: numerological explorations. silver subscribers will receive monthly pieces exploring the numerology of each month, with insights and observations as well as ties back to our yearly number. this tier will also receive an exclusive monthly numerologically-inspired tarot spread.
the gold tier will receive everything from both bronze and silver tiers, as well as occasional exclusive offers and updates (plus my undying gratitude).
and starting in december, all paid tiers will receive access to the 3am.tarot sanctuary, my private discord server with spaces for connection, collaboration, creative expression, tarot studies, and supportive community. this space has already been growing beautifully as part of the sanctuary of the empress creative container, and i'm so excited to open the doors to more folks soon. you'll receive more information on the sanctuary next month.

please note that the devils & fools archives will not be removed or altered. as i am not an astrologer and these sun and moon transit pieces do not take the full scope of the sky into account, they are evergreen, and can be revisited year after year. (i will also send out a master post in january with links to these spreads and essays, that you can bookmark for easy reference.)
whether you've been with me for a long time or are a new subscriber, thank you so much for being here. this space has come to mean so much to me, as a place to work through ideas, share insights, and explore new concepts.
---
as an offering of gratitude, i'm offering my first ever flash sale on devils & fools subscriptions! if you upgrade your subscription, use the discount codes below for 15% off monthly or yearly rates. (ghost is a bit clunky and insists on a separate code for each tier — my apologies.)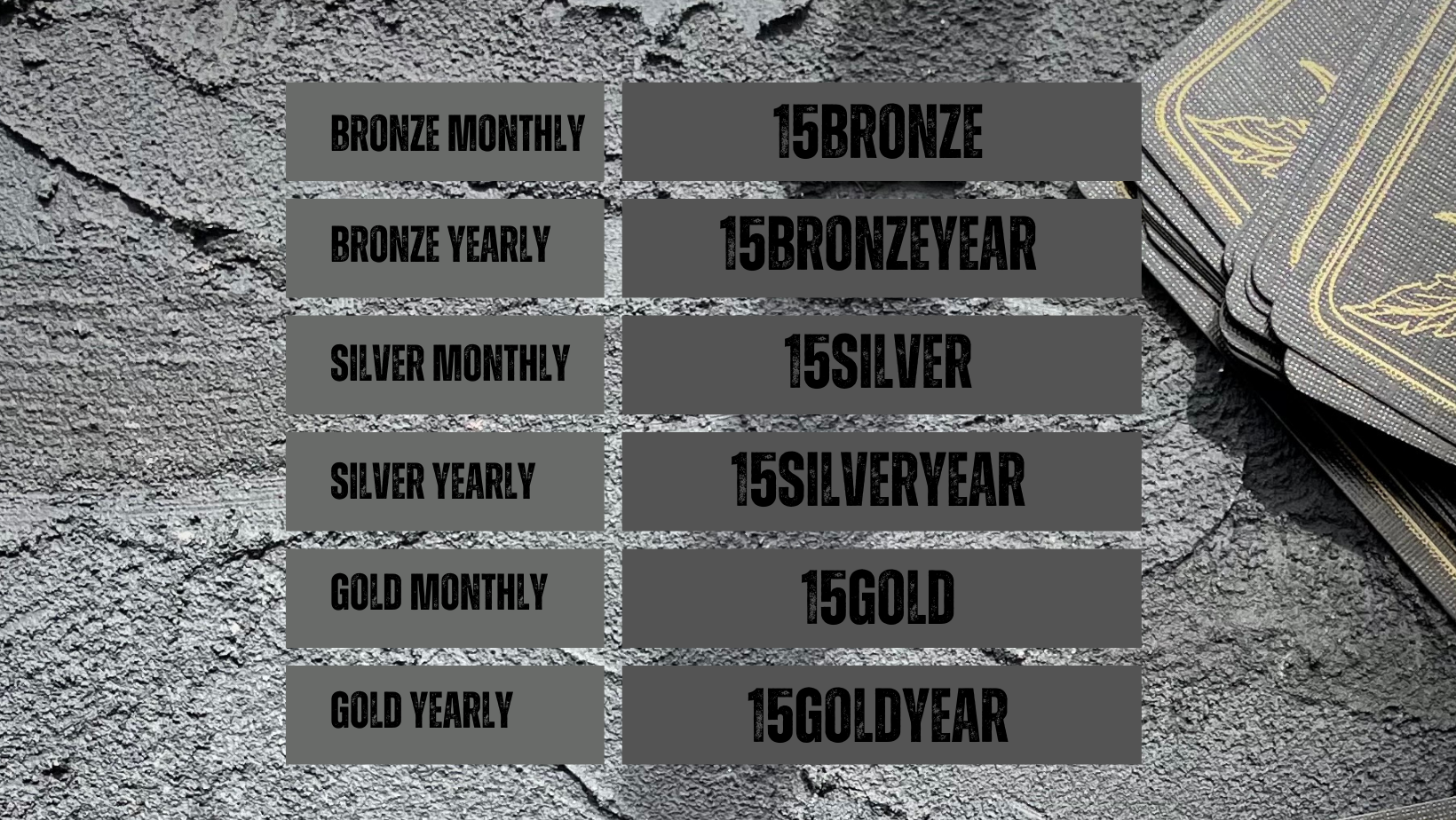 these discount codes will expire at midnight on sunday, november 5th, and are a rare opportunity to subscribe to a paid tier at a discounted rate. if my writing, courses, or other offerings have supported, inspired, or encouraged you, this is one of the best ways to support my ongoing work.
and if you're thinking "but meg, i want to do more! do you have a birthday gift list or something?" please instead make a donation to doctors without borders, a widely-respected and reputable non-profit organization that is providing desperately needed medical care and support to folks in need around the world. specifically, doctors without borders has been providing humanitarian aid to palestine since 1989, and is continuing to offer care throughout the ongoing escalation in gaza.
i would also encourage you to keep calling and emailing your representatives, keep boycotting, keep protesting, keep sharing information, keep speaking up. the people in power want us to lose steam, to lose hope, to lose interest – don't let them extinguish your fire.
you can donate directly to doctors without borders by clicking here.
---
if you have any questions about your subscription, the 2024 updates, or anything else, please feel free to shoot me an email. i always love hearing from you.
wishing you a safe, magical, and restorative saturday, and thank you for being here!